We have a long track record of helping leadership and innovation teams understand and navigate the future
Our founder Anne Lise Kjaer began her career in design, living and working in Paris before moving back to her native Denmark to establish Kjaer Global in 1988. Kjaer relocated to Hamburg, where design trends and colour forecasting became the core emphasis. In 1992, already well established internationally, Kjaer Global opened its London headquarters, evolving expertise over the succeeding decades in helping companies with Trend Management to support future innovation strategies.
Over the years, the team at Kjaer Global have developed a set of proven tools and approaches to successfully navigate the future and capitalise on change. Today, we are a multidisciplinary practice with a diverse international network of visionary practitioners led by Anne Lise Kjaer. Our methodology is recognised around the world for its contribution to successful Trend Management. In 2014, our groundbreaking book The Trend Management Toolkit: A Practical Guide to the Future was published by Palgrave Macmillan.
Our visionary consultants and collaborators are drawn from multiple disciplines. They research, analyse and strategise to narrate key developments in social sciences, global studies, economics, disruptive technologies, the environment, transportation, urbanism, architecture, design and consumer behaviour. In a fast-changing landscape of diverse influences and influencers, we also monitor contemporary culture – from social media and memes to life hacks and new lifestyle patterns. We explore and assess today's core trends in our mission to make sense of tomorrow's world.
Our knowledge is underpinned by a data-driven and evidence-based research approach. To identify core global drivers we draw on our local experts and informants, ensuring deep regional knowledge and real 'insider' information are supported in a meaningful trend ecosystem. All our projects are led by senior core experts and supported by the Kjaer Global specialist team, both in-house and around the world. Over more than 25 years we have built a dynamic extended network and are represented by a carefully selected team across regions.
Anne Lise Kjaer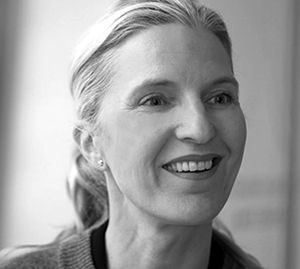 Futurist, entrepreneur, author & founder
Anne Lise's career began in Denmark, initially in forecasting for the design industries prior to establishing Kjaer Global in 1988. She lived and worked in Hamburg and Paris before choosing London as her base to evolve Kjaer Global's practice. A renowned speaker and author, she has delivered talks to over 40,000 people since 1999 and is a frequent trends commentator in the international press. Anne Lise holds the honorary title of Copenhagen Goodwill Ambassador, sits on several boards and works with Unicef.
Harald Brekke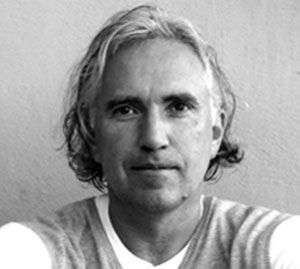 Director & arkitekt
Harald worked as an architect in Scandinavia for more than two decades, moving to Kjaer Global in 2008. With a professional expertise in complex and design-led projects, environmental innovation and future planning, he draws on a strategic perspective in his trend management practice. A keen storyteller, explorer and photographer, he guides groups on 'Urban Walks & Talks', teaching people how to use the city as a core inspirational source for navigating and understanding the future.
Louise Loecke Foverskov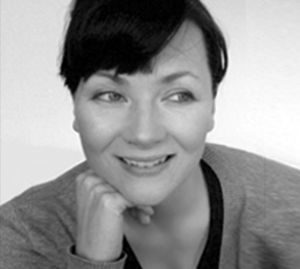 Senior trend strategist & associate
Louise has explored trends, mapped scenarios and developed visions of tomorrow's people at Kjaer Global since 2006. She holds a Masters in product design from Royal College of Art and her design career gives her first-hand insight into Asian markets, expertise in creating human stories on new product lines and practical skills in building marketing around understanding people's needs. Louise also has expertise in the areas of broadcasting and media planning, having worked in both fields.
Timo Mashiyi-Veikkola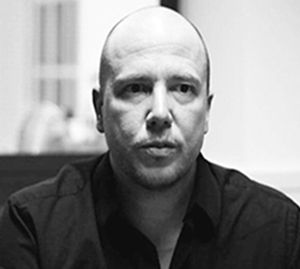 Anthropologist & associate
Timo is an Amsterdam-based cultural anthropologist. His extensive experience of both the design and strategy innovation processes is culled from a professional background with global organisations such as Nokia and Dell. Having previously collaborated on several successful projects with Kjaer Global, he joined the team in 2015. Timo is an inspiring facilitator and speaker who delivers insights into trend analysis and people-focused solutions drawing on sociology, impact translation and ethnography.
Stephanie Morphew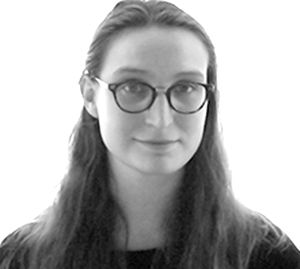 Trend researcher
A graduate of the School of English & Drama at Queen Mary, University of London, Stephanie joined us in 2015 as a junior research assistant and analyst, helping to support the work of the core team. She primarily works with our clients on the Kjaer Academy where she helps to map, convert and assess the enormous amount of data and insights. She is also a key player in monitoring and logging the latest case studies from around the world to help ensure that our Trend Atlas remains up-to-date and dynamic.
Oswaldo Macia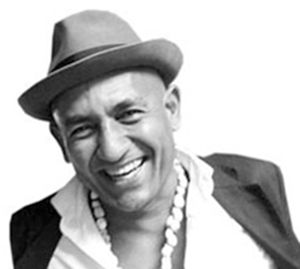 Visual artist
Oswaldo holds a Masters in fine art from Goldsmiths, University of London. His work focuses around olfactory-acoustic sculptures exploring how outside-world stimuli are translated into images and information through our senses, mediated by what we think we know.  He contributes to Kjaer Global with his inspiring cultural insights, contacts and stories from around the world. Oswaldo's work has been shown at the Venice Bienniale, Museo Nacional Centro de Arte Reina Sofia and Tate Britain.
Christian Kjaer Nowak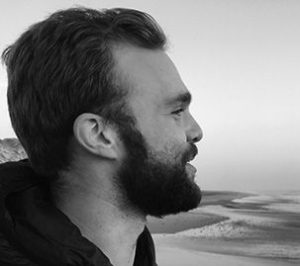 Intern & Digital Storyteller
Christian joined Kjaer Global as an intern before starting a course on political science at Aarhus university autumn 2018. He helps us with our digital storytelling across our social media platforms. Collaborating on the processes that will lead change-maker activities to facilitate and inspire new dialogue about the future. 
Libby Norman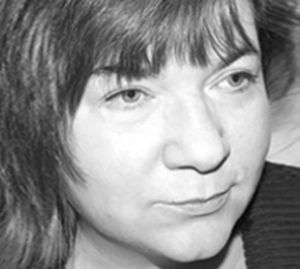 Editor and narrator
Libby has more than two decades' experience as a writer/editor across a range of spheres – including health, homes, lifestyle and culture – working for groups such as Hearst, BBC Worldwide and New York Times. Author of four books, she has edited and contributed to numerous publications, as well as acting as a media consultant. She began working with Kjaer Global in 2003 and helps to build cogent trend narratives, as well as editing for its publications and presentations.
Our Extended Global Network
Kjaer Global has access to regional knowledge networks and experts via more than 80 business leaders in 30 countries around the world. Contacts are garnered from local and global organisations, as well as an extended network of skilled, research-active contacts at education institutions around the world.
Jean Ahlefeldt-Laurvig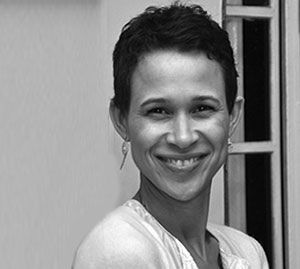 Ethical impact investment
Jean has a background in luxury PR and with consultancy roles in a diverse range of fields. She has a keen interest and expertise in ethical investments and sustainable opportunities. Raised in Denmark, and with strong family roots across the African continent, Jean sits on the board of Kjaer Global and provides expert insights on Africa.
Jens Laugesen (UK/FR)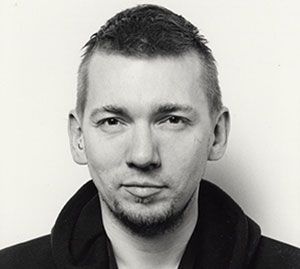 Luxury designer
Jens studied at Chambre Syndicale de la Couture Parisienne and at Central Saint Martins. He has worked for legendary Paris fashion houses and ran a highly successful eponymous label, which won numerous international fashion awards. Today he undertakes consultancies and brand audits for international luxury and RTW clients as well as teaching and advising on the future of fashion.
Araceli Camargo (UK/US)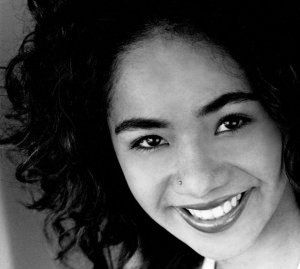 Cognitive neuroscientist
Araceli is a social entrepreneur with an MA in neuroscience. Her passion is the relationship between spaces and people, and how more biological and humane environments built with purpose are key to cultivating innovation. In 2009, she founded the co-working space THECUBE in London to help people build their business acumen and create successful strategies.
Sonia Wang (UK/APAC)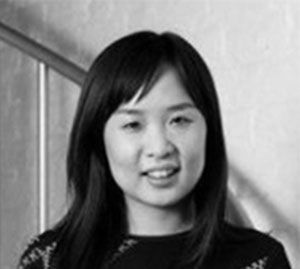 Insights strategist
Sonia combines her eastern roots with a global outlook to explore and decipher cross-cultural insights for innovation. Her speciality is compelling storytelling using social science techniques, including video ethnography, cultural probes, customer journey mapping, shadowing, cultural immersion and lifestyle trend research. She manages complex briefs in her work with some of the world's most innovative brands.
Daniel Gutierrez (US)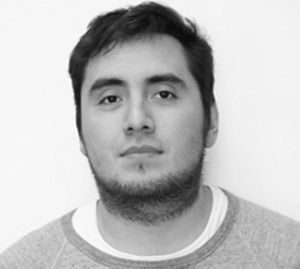 Industrial systems engineer
Dan is a Florida native and the co-founder of creative meeting points on both sides of the Atlantic – WECREATE NYC and its sister community THECUBE London. A graduate of Auburn University in Industrial and Systems Engineering, he applies his scientific background to developing new systems for innovation and fresh thinking.
Kenneth Mikkelsen (DK)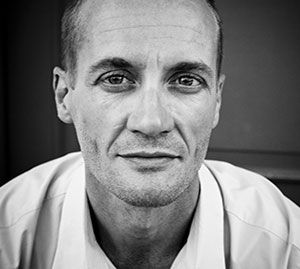 Writer, speaker & learning designer
Kenneth is an international leadership expert with focus on learning and global business trends. He helps leaders and organisations adapt to the shifting nature of the world. Kenneth is the co-author of The Neo-Generalist, which explores the value of multidisciplinarity in our lives. He has a passion for social media and can be watched at work on Twitter @LeadershipABC.
Nicklas Bergman (SE)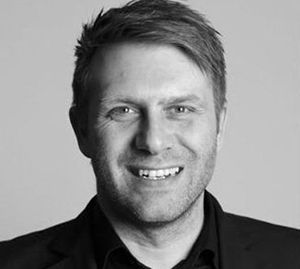 Social tech entrepreneur, futurist & author
Niklas' insatiable appetite for new tech informs his investments, keynotes and research. His unique insights led to him being appointed the Scandinavian advisor to the TechCast Technology Think Tank in Washington DC. Niklas is also the author of Surviving the Tech Storm – Strategy in Time of Technological Uncertainty.
Roger Camrass (UK)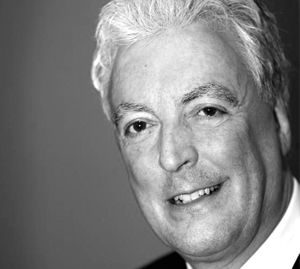 Business leader, futurist & author
Roger is a futurist, business leader and academic who studied at Cambridge and MIT. Over 40 years, he has assisted organisations to adopt new technologies. He led groundbreaking research for SRI in the 1990s, with a major strategic study that paved the way for the e-commerce revolution. He has helped companies such as Amazon, and Fujitsu and lectured in over 40 countries. Roger is author of 'Atomic: reforming the business landscape into the new structures of tomorrow'.
Ask us anything about the future, our courses or your project
Drop us a line anytime with your questions or request, and we will respond within 48 hours